Another install November 2005 - Present Ford Mondeo TDCI another diesel both HF and VHF-UHF radios mounted in rear of car with head unit on Dash. Antenna is a SGC 7900 for 2/70 and aDK3 Screwdriver for HF 80m - 10M. Pictures to follow.
Yet another mobile install Jan - Mar 2005 !! This time in a CitroenC5 Estate HDI. Both radios, Kenwood's TS480 and TMD700 are remote mount so the main parts are hidden in the car with just the head units removable. Antenna is a DK3 screwdriver antenna on the rear.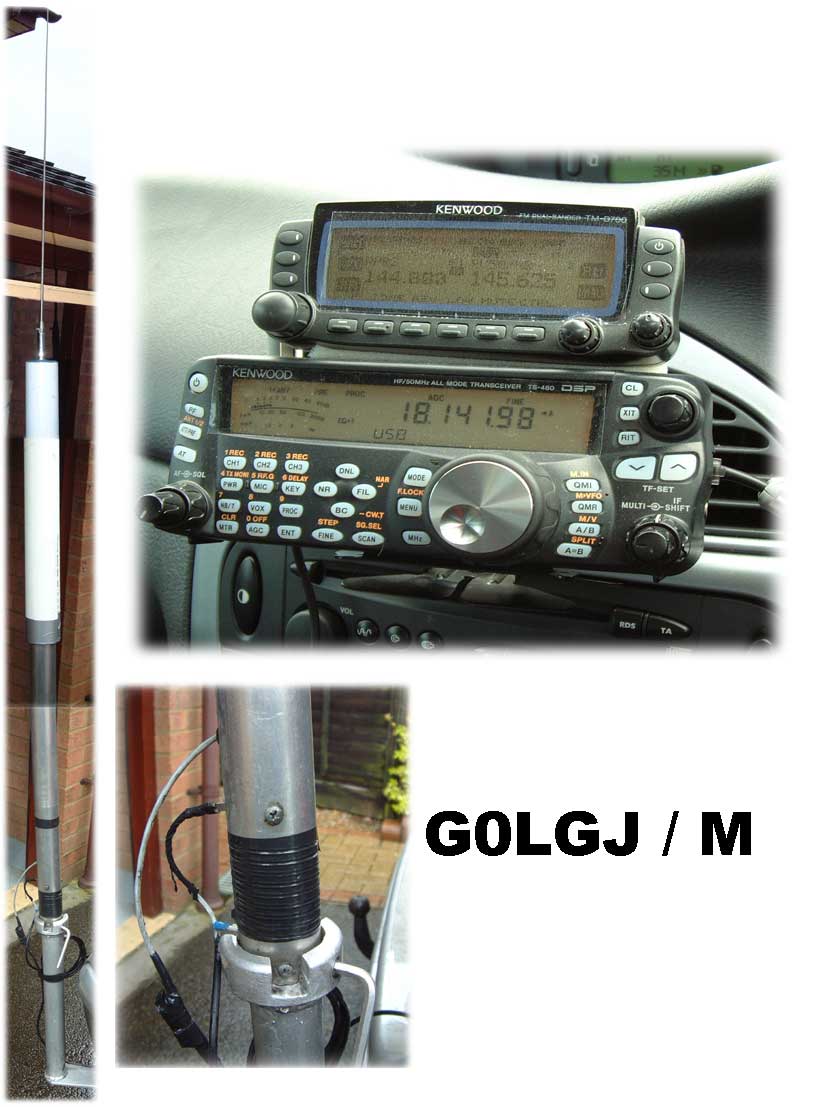 New mobile is up and running 20/03/03 changed from SEAT MPV an Alhambra to a Peugeot 306HDI estate.
Install consists of Yaesu FT100, Pro-HF mono band whips. VHF-UHF (APRS) Kenwood TMD-700E with Garmin ETREX GPS.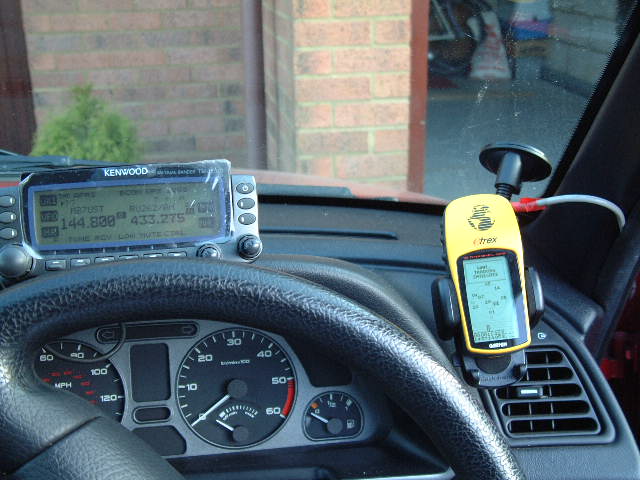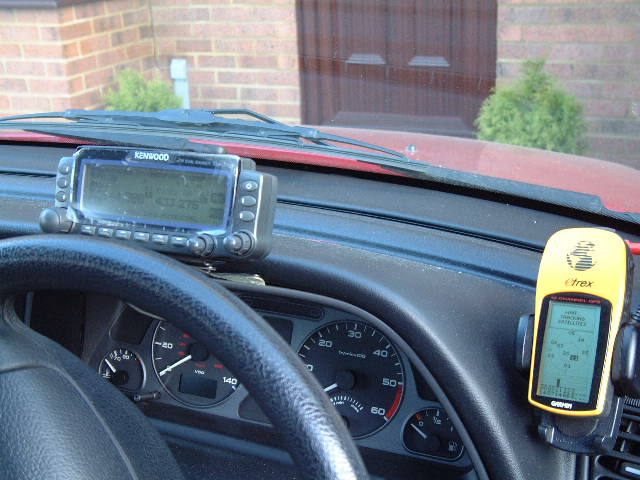 Both radio's are remote head unit's The DM700 bracket is fitted underneath the dashboard moulding and is very secure. The GPS is held on with ex mobile phone mount using a sucker pad to the window. The main part of the FT100 is in the rear of the car with the head unit located in the center console in the cassette tray ! 2 x ex mobile phone speakers give the audio out.

Antenna is mounted directly to the roof rails with an earth going to the chassis. Braid is attached from Earth point and is attached to co-ax and mount.

My old Mobile install was in a SEAT Alhambra people carrier, Ignition noise is very quiet as it has a Diesel Engine and it has suitable roof rails to accommodate antennas !!! It consisted of a Yaesu FT100 and single band antennas for 6,10,15,17,20 & 80m and a dual band antenna for 2m/70cm.However I recently lost the 17M Pro AM !! always remember to tighten antennas before travel :) As you can see from my log they work exceptionally well.
The HF antenna mount is custom made from Alloy with stainless steel nuts & bolts. The earth is via a hose clip and braid to a seat belt mount in the rear of the car. The actual radio is mounted in the rear of the car so a shorter coax feed is needed and also moved away from any possible engine noise.